T2 can see through iron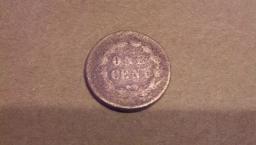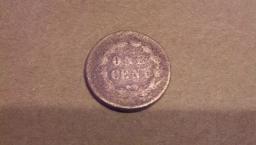 08-23-2013, 11:09 PM
Post:
#1
T2 can see through iron
Here are a bunch of no ferrous targets I pulled out of my yard between yesterday and today. These ones aren't treasures but they tell me that I have found the settings to get through the iron. This yard is so full of nails. The T2 gets a sensitivity boost at disc 50 so you have to set it a little higher to reduce the chatter. Also at this setting you eliminate iron and foil(at least the best you can). So my settings are Sens 80, Disc 55, and 1 Tone. Using the 5" coil. I haven't tried this with the big coil, it probably wouldn't work so well. I use the 1 tone because it gives a better sound and I am digging every good hit above 55 anyway, so tones really mean nothing. I also found a first for me today that I will post seperately.
---
PittsburghWill, proud to be a member of Treasure Classifieds Forum since Jul 2013.
"A little nonsense now and then is relished by the wisest men"  Willy Wonka

I've lived. Not always well, but long enough.


09-09-2013, 11:03 AM
Post:
#2
RE: T2 can see through iron
T2 is a super sensitive machine for sure!  When I had one I liked a disc of 21 or so to just knock out nails.   Way to noisy for a park though hunting in 1 or 2 tone bP though.  Did not like the multi-tone so I went back to an Omega (still great in iron)
---
Etrac and Cibola

User(s) browsing this thread: 1 Guest(s)