The Dream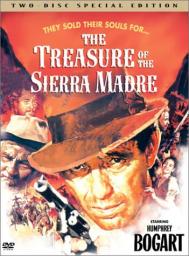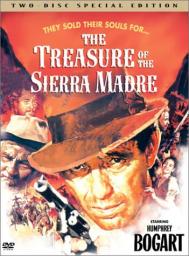 03-16-2016, 10:46 AM
Post:
#1
The Dream
We all have our dreams. At least, we should, as it's what keeps us going. Mine is very simple, and under different circumstances, if I wasn't attached, and didn't have any kids, I would travel the country out of a small teardrop trailer, and detect full time. I'd also write. Read a lot. Meet a bunch of great people. And find some kickass stuff.
Mortage free, no bills, no headaches, no stress, just me and the road and the great outdoors.
Below is my dream home on wheels. Just hook it up to a truck, and you're good to go. Kitchen, bathroom, AC, boob tube, tell me, does anyone really need any more than this to live comfortably?
http://www.tab-rv.com/model?id=74&model=TaB-Max-CS-S
Joe
---


03-16-2016, 01:53 PM
Post:
#2
RE: The Dream
That's what I always say too Joe. If the wife ever left me, there would NEVER be another. I'd just do my own thing. Sell the house and buy a couple detectors. Travel, relax...ohhh yeeeaaahhhh!
---
RelicMedic, proud to be a member of Treasure Classifieds Forum since Nov 2014.


03-17-2016, 02:50 PM
Post:
#3
RE: The Dream
Yeah, I certainly would look for another adventure too but never planned the how too. I probably would try searching for big treasures, like that Nazi train or similar
---
Bigtony, member of Treasure Classifieds Forum since Jan 2015. Took some time off
but back now in 2018.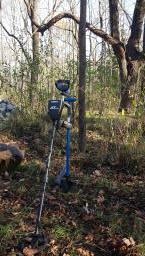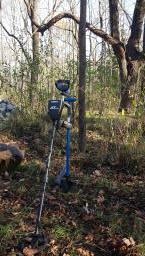 03-17-2016, 05:00 PM
Post:
#4
RE: The Dream
Sounds like my kind of rodeo! I'd love to do all of what you've just mentioned Joe.
But I think we will need something a little bigger. Because ill be coming along. We can get a school bus and completely gut it and rebuild everything. The detector bus. Can't wait. Should be a blast :p
---
Zachbl92, proud to be a member of Treasure Classifieds Forum and detectorist since Nov 2015.
Garret At Pro(12x13, 8.5x11, 5x8, 4.5") Garret At Pinpointer, GG original headphones, Predator Piranha/Little Eagle T shovel, Lesche hand digger.
Button Count FTY: Lost count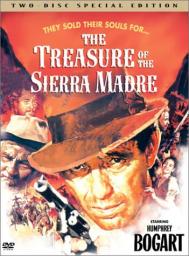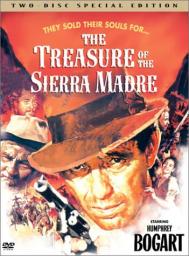 03-17-2016, 07:09 PM
Post:
#5
RE: The Dream
Look at what's going on with the whole tiny house movement. Finally! People are starting to wake up, and realizing, we have TOO MUCH DAMN CRAP! Everybody wants to live bigger, better, like a celebrity, BUT...
They don't realize they're paying dearly for all that nonsense, with the most precious commodity they have...time.
Our journey here is quite short. We can spend it paying off tons of useless crap, and enduring sickness & stress, or we can simplify, and live below our means. Choosing the latter, you'll materially have less, but personally...
You'll be the richest sonofabitch in the world

Ok, off my soapbox, gotta go watch my 1,500" flat screen plasma now

Joe
---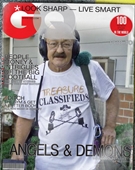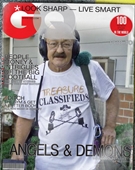 03-17-2016, 10:24 PM
Post:
#6
RE: The Dream
(This post was last modified: 03-17-2016 10:27 PM by Ohio Dirt Fisher.)
Dreams are still that though Joe! You never know if it can happen. Driving around the country sounds like a great idea. I've seen some RV's parked next to houses over here that I'm pretty sure have larger Square Footage than the damn house. That little teardrop unit is a dream come true though. Without the responsibilities/exceptions you mentioned, I'd be gone in a heartbeat. Maybe that old song, "Free Bird", had another meaning that some are taking to heart. Hindsight is always 20/20. Don't regret the miss. Go forward as well and as fast as you can. And don't stop.

Ed
---
MineLab SE Pro
w/11" Pro, 12x10 SEF, 8x6 SEF, Explorer 1000
Garrett AT PRO
, w/8.5x11, 5x8, Deteknix Wireless, RnB Recharge (2).
Delta 4000
, w/8" concentric, 13" Ultimate, 5x10 DD.
Garrett PP, & Pro Pointer AT
.
Leusch, Hori Digger (2), Sampson Ball Handle Shovel.

User(s) browsing this thread: 1 Guest(s)