The Feeling!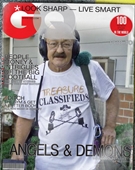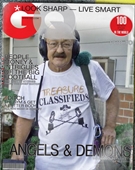 02-15-2017, 12:33 AM
Post:
#1
The Feeling!
Now to give you some perspective, I've been looking at this plot of grass going on 7 years. This is a big expanse of grass. Gotta be at the least 40, maybe 50 acres. I've done parts and pieces of it, long before I knew of Historic Aerials or Maps. Never found much of anything there then. Lot of clad, one piece of a cut Mexican silver decoration from a bridle, but other than that, just junk. Then I started exploring the outskirts of the grass. The bordering woods and the trails throughout. At first it was a real bust. I gave up on it for over a year. But I returned and was determined to keep expanding my search. Finally, things started to show up. At first a few rosies, then a beautifully intact ladies silver engraved pocket watch, then some mercs and a Washington. Then 2 LC's, some real old buttons and a Canadian 1/2 penny. I scoured them woods some more. Out pops a 1774 Carlos III silver 1/2 real. I'm at the limit, I thought.

Then in a blinding snow squall a week or so ago, with my clothes pretty saturated in 30 F weather, finding nothing in the woods and brush, I head across that grass again in the direction of where I parked, still a good 300 yards away from the Blue Beast. 100 feet out of the woods I get this unpassable high tone signal that's screaming conductive silver and the numbers are flat out perfect for a silver on the AT Pro. Cold, wet, I dig it. It's a 1907 Barber dime at 8 inches. Something about that leaves me speechless, on my knees, covered in wet snow. I look back at those woods I just left, and I wonder. All of this grass was farmland by what the Historic Aerials and the maps say. Or was it?

So I return today, because I am now intrigued about that big open area of grass. Doing a pattern search starting from where about I found that Barber, I dig about everything for the short time of 2 hours that I'm there. The sun is slowly sinking low in the sky and the wind is blowing and gusting to 30 MPH, but I don't care. I stay on pattern as best I can, the ground being wet and mucky in areas. Again, a lot of clad, pulltabs, memorials, and one sole toasted wheat. At 10 inches on a real iffy and jumpy high/mid tone sound with digital display showing 72 to 82, but no iron grunt.

One wheat. One 1907 Barber dime.

I have a feeling about the grass there now. I'm seeing the grass much like the woods, but a great deal easier to pattern search, and maybe, just maybe, with as much hidden history.

It's a good feeling to have as a detectorist.

Ed/Ohio Dirt Fisher
---
MineLab SE Pro
w/11" Pro, 12x10 SEF, 8x6 SEF, Explorer 1000
Garrett AT PRO
, w/8.5x11, 5x8, Deteknix Wireless, RnB Recharge (2).
Delta 4000
, w/8" concentric, 13" Ultimate, 5x10 DD.
Garrett PP, & Pro Pointer AT
.
Leusch, Hori Digger (2), Sampson Ball Handle Shovel.


02-15-2017, 08:45 AM
Post:
#2
RE: The Feeling!
It is an awesome feeling to have a great site lined up. I hope the 60 degree temperatures they are predicting for me this weekend extend as far east as you.
  I am sure I am not the only one looking forward to the posts of the finds you get with the description that leaves us feeling like we were right there with you.
GL& HH

Pat
---
Digsit, proud to be a member of Treasure Classifieds Forum since Feb 2016.
Remember for the good of the hobby It is better to ask for permission than to beg for forgiveness.


02-16-2017, 03:59 AM
Post:
#3
RE: The Feeling!
(This post was last modified: 02-16-2017 04:00 AM by Ron (CA).)
Good luck Ed Hope it is loaded with goodies!! Your persistence will pay off!!
02-16-2017, 01:32 PM
Post:
#4
RE: The Feeling!
I see it! Thank you for bringing me along. I agree, that grass field is hiding some history. I'm often amazed when something neat pops out of a area I have already been over many times. Good luck Ed, hope you find more nice finds. Thanks for sharing!

---
updownup, proud to be a member of Treasure Classifieds Forum since Oct 2015.

User(s) browsing this thread: 1 Guest(s)