The first & last 30 minutes!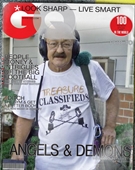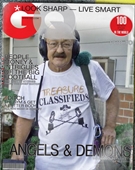 09-16-2015, 09:22 PM
Post:
#1
The first & last 30 minutes!
I don't know about you guys but I'd like an opinion on a question.

It seems to me that when I trek out detecting, most of my major finds are either within the first or the last 30 minutes of my hunt.

I've asked myself why. Is it because I'm fresh at the beginning of the hunt and deliberate in my search? Then after an hour or more, thinking, man, I gotta be 400 yards from here to a site I know can produce, that I put the rush on to get to it?

And the last 30 minutes, is it because I see in the distance that no one stole my truck so I can relax and take it easy on the way back.

Have you experienced this? I'd like to know. I really think the psychology of metal detecting has a lot to do with whether or not you find stuff. But the time frame is a key I think. Because if you can adapt to that mentality throughout your hunt, you may improve your odds!

ODF
---
MineLab SE Pro
w/11" Pro, 12x10 SEF, 8x6 SEF, Explorer 1000
Garrett AT PRO
, w/8.5x11, 5x8, Deteknix Wireless, RnB Recharge (2).
Delta 4000
, w/8" concentric, 13" Ultimate, 5x10 DD.
Garrett PP, & Pro Pointer AT
.
Leusch, Hori Digger (2), Sampson Ball Handle Shovel.


09-16-2015, 11:18 PM
Post:
#2
RE: The first & last 30 minutes!
ODF\Ed, yes I have and can't seem to stop doing that either.
I get pumped up over a site or reading internet stuff on detecting - then I get there and hit a cool coin or two and then it drops off. I seem to lose concentration after I get what I went out searching for.
Sometimes - I don't find anything at that site then on my way back to the car I hit a good target.
Now I am not saying this happens all of the time - because in reality I have under twenty silver coins so far this year but it has happened to me.

One more thing - sometimes on my way to the car I missed targets because I was too tired to dig them .....I have to remember to rest awhile so I don't run dry at the end of my hunt. But hey - lesson learned for the future.
---
Bigtony, member of Treasure Classifieds Forum since Jan 2015.

User(s) browsing this thread: 1 Guest(s)