tiny pewter cup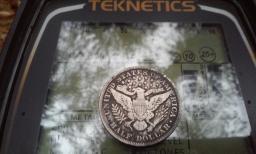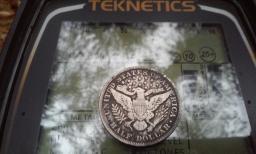 11-19-2015, 08:20 PM
Post:
#1
tiny pewter cup
(This post was last modified: 11-19-2015 08:42 PM by NjNyDigger.)
Found this little coffee cup over the weekend in neighbors yard figures when i wanted a coffee too
---
Detecting is more than a hobby, it is a passion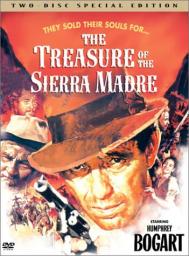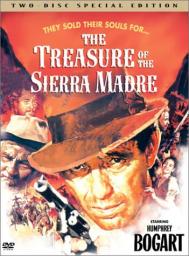 11-19-2015, 08:42 PM
Post:
#2
RE: tiny pewter cup
That's what those crazy hipsters get here in NYC when they walk into the highbrow coffeeshops. Only difference is, they pay about $8 a cup, lol.
Now that's a different kinda find. Probably a piece from a girls play tea set from way back when. Cool.
P.S. - I swear by the cheap Dunkin Donuts java

Joe
---


11-19-2015, 09:09 PM
Post:
#3
RE: tiny pewter cup
Part of a Dollhouse tea set!! I have found little spoon and forks before as well!! Cool!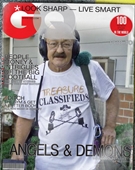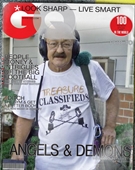 11-20-2015, 08:54 PM
Post:
#4
RE: tiny pewter cup
COOL find! I found a broken little teapot about 2 months ago. Great find!

Ed/ODF
---
MineLab SE Pro
w/11" Pro, 12x10 SEF, 8x6 SEF, Explorer 1000
Garrett AT PRO
, w/8.5x11, 5x8, Deteknix Wireless, RnB Recharge (2).
Delta 4000
, w/8" concentric, 13" Ultimate, 5x10 DD.
Garrett PP, & Pro Pointer AT
.
Leusch, Hori Digger (2), Sampson Ball Handle Shovel.


11-20-2015, 11:11 PM
Post:
#5
RE: tiny pewter cup
They are strange to find but great conversation pieces, congratulations.

I found one and scratched my head over it but I guess kids will carry stuff around and play with them where ever they want
---
Bigtony, member of Treasure Classifieds Forum since Jan 2015.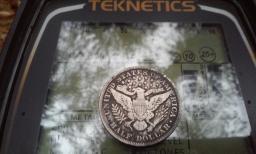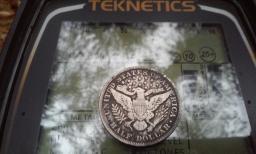 11-20-2015, 11:51 PM
Post:
#6
RE: tiny pewter cup
Thanks everyone was pretty cool seeing it pop out pf the plug
---
Detecting is more than a hobby, it is a passion

User(s) browsing this thread: 1 Guest(s)