TRIED TO RETURN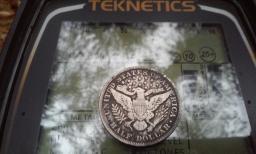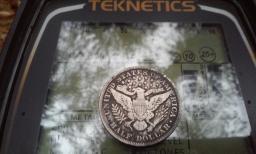 11-23-2015, 10:10 PM
Post:
#1
TRIED TO RETURN
(This post was last modified: 11-23-2015 11:59 PM by NjNyDigger.)
I found this behind the house in back of mine,, The family back in the days owned half the street,the woman on the opposite corner is the sister of the woman who lost the necklace,this took me some time to figure out,, So one day i went and asked the sister if her sister ever lost a religious necklace and she said i think she did So i showed her and said i think i found it she could not confirm was her sister's i offered to give it to her ,, she told me that what i was doing and thought it was great tokd me to wear it with good faith . To this day every hunt i wear my lucky charm
THANKS FOR READING HH[attachment=6917][attachment=6918]
---
Detecting is more than a hobby, it is a passion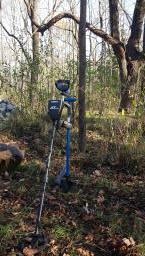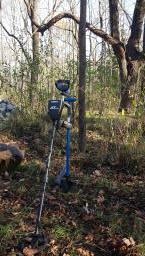 11-23-2015, 10:17 PM
Post:
#2
RE: TRIED TO RETURN
Nice story and cool find! still waiting for my first piece of jewelry (necklace or ring)
---
Zachbl92, proud to be a member of Treasure Classifieds Forum and detectorist since Nov 2015.
Garret At Pro(12x13, 8.5x11, 5x8, 4.5") Garret At Pinpointer, GG original headphones, Predator Piranha/Little Eagle T shovel, Lesche hand digger.
Button Count FTY: Lost count


11-23-2015, 10:35 PM
Post:
#3
RE: TRIED TO RETURN
Great find, congratulations!
---
Bigtony, member of Treasure Classifieds Forum since Jan 2015. Took some time off
but back now in 2018.


11-24-2015, 12:00 AM
Post:
#4
RE: TRIED TO RETURN
Nice finds and nice of you to try and return!!
Good intent and good deeds contribute to good karma and future happiness!!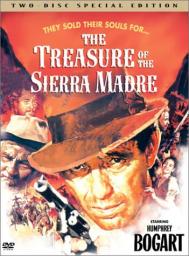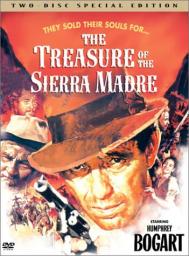 11-24-2015, 12:01 AM
Post:
#5
RE: TRIED TO RETURN
Love finding those medallions. I still get excited digging them every time, just like it's the first time. They're beautiful pieces, and it doesn't hurt that they're silver, too

Yours has a nice story to go along with it, also, which makes it all the better

Joe
---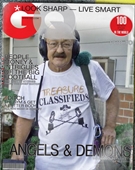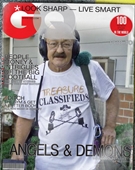 11-24-2015, 12:10 AM
Post:
#6
RE: TRIED TO RETURN
That's a great story Scott!
Somebody gave them to somebody for a heartfelt reason and now you are the bearer of that good deed. Wear them with pride!

Nice try on the return effort and good luck to you on the hunt. Chapel Sterling is a great find!
Ed/ODF
---
MineLab SE Pro
w/11" Pro, 12x10 SEF, 8x6 SEF, Explorer 1000
Garrett AT PRO
, w/8.5x11, 5x8, Deteknix Wireless, RnB Recharge (2).
Delta 4000
, w/8" concentric, 13" Ultimate, 5x10 DD.
Garrett PP, & Pro Pointer AT
.
Leusch, Hori Digger (2), Sampson Ball Handle Shovel.

User(s) browsing this thread: 1 Guest(s)