Tuesday Hunting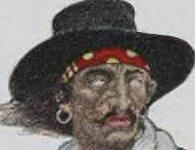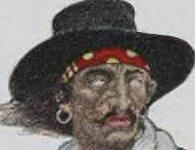 06-27-2013, 08:07 PM
Post:
#1
Tuesday Hunting
Met up with a buddy on Tuesday morining Dan (Captn Fi) at two old down town parks to try our luck at the oldies . I have hit the first place like crazy over the years and still continue to find a few elusive oldies mixed in with all the trashy areas . Pickin only the high conducters I managed to pull a couple wheaties 1951s , 1937s , and a 1964 Silver Rosie at the first park . We left there and headed over to a park that I have never been to just a few miles away hoping to score some more keepers . I was only able to find two more wheaties 1910 and 1925 to end the day . So that was it for me pretty meager finds but Im still finding the silver aleast for now .
HH
Mike
---
Minelab Explorer ll
Fisher CZ6A (Los Banos Model)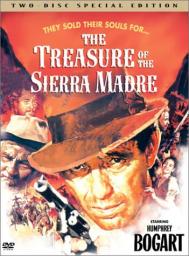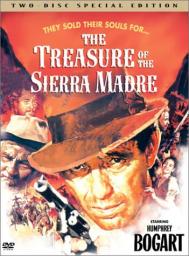 06-27-2013, 08:37 PM
Post:
#2
RE: Tuesday Hunting
Guess what, Rat? You found one more silver coin than I did last weekend, so, consider yourself lucky

Oh yeah, you managed to get out too

Parks are tough for silver as most have been picked pretty thin over the years, but, with the new (deeper) machines, experience & digging those iffy signals, one can still pull some great stuff.
That's a lot of wheats, so, probably more silver hiding in that spot, as you know what they say...'where there's wheats...'.
Curious, Mike, are you mainly a park, desert or private property hunter?
After last weekend, I'd be thrilled to dig a Rosie this Saturday & Sunday. Nice pulls!
Joe
---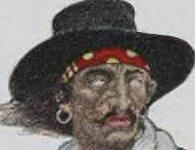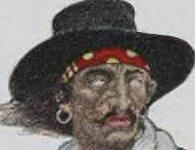 06-27-2013, 09:01 PM
Post:
#3
RE: Tuesday Hunting
Thanks Joe yeah it's tuff finding any silvers in the places I hunt . 90% of my hunting is old parks the other 10% are demos etc when I can find them . I do hunt the beaches some in the summer months but not as much as I would like . Hey im satisfied if I find one silver on the day and anymore is the cats meow ! It all comes down to getting your coil over it , hearing it , and when I do I usually don't miss em . I move like a snail but methotical ...
HH
Mike
---
Minelab Explorer ll
Fisher CZ6A (Los Banos Model)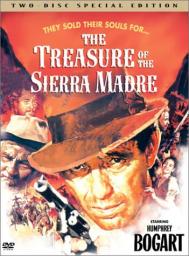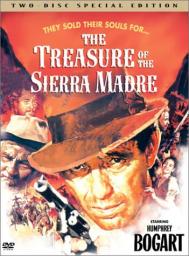 06-27-2013, 09:16 PM
Post:
#4
RE: Tuesday Hunting
I hear ya, Mike. I'm mainly an old silver hunter, too. I hit the beaches maybe 8 to 10 times per summer on those scorching days when it's just too hot for land. But it's mainly the silver I love. I'm happy finding Rosie's, mercs, barbers...whatever

A great day for me would be 3 or 4 silver. An okay day just to get my fix 1 or 2. No silvers for weekend, STAY THE HELL AWAY FROM ME

Lol. It's only a hobby, but, a serious one...like fantasy football for some guys. The money I spent on equipment over the years, time away from friends & family to hunt, scouting spots, etc., etc., etc. I always am happy & enjoy getting out but I'm super competitive with myself, so, need to see that shine in the hole at least once to cure my jones

P.S. - I looked up Finders Keepers...that is a COOL show!!! It's better than all the BS detecting shows currently on tv all together! I watched 3 or 4 episodes already, I'm hooked, lol. We're you the guy wearing the glasses that got the barber quarter in one of the vids?
Joe
---
06-27-2013, 09:35 PM
Post:
#5
RE: Tuesday Hunting
HeyMike, if you can find silver with the Capt around, that's saying something!
---
My empire of dirt.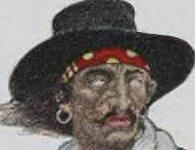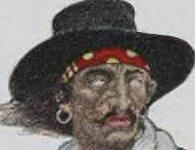 06-28-2013, 06:29 AM
Post:
#6
RE: Tuesday Hunting
Joe the Finders Keepers 2 shows of Leo Aranza's are real fun to watch . Raw and real time finds nothing staged or phoney on his show . Keep watching em Joe some killer finds you will see . No Im not the guy with glasses that's Leo I think your talking about . Im in some with my Quattro and Explorer 2 if you watch em all you will see my dusty a$$ eventually . My best five seconds of stardom on his show was when I dug my 1875 Seated CC dime . Man I hope Leo will post here on the forum he finds great stuff .

Ray thanks I've been hunting with Dan (Captn) for the last three or four years off and on . Alotta great finds and memories to remember . 99% of the time I get a good a$$ whooping handed to me on the silvers when we hunt . But it's all fun watching them come out of the ground one by one and I don't mind . I know I will get my share ...
HH
Mike
---
Minelab Explorer ll
Fisher CZ6A (Los Banos Model)


06-28-2013, 01:28 PM
Post:
#7
RE: Tuesday Hunting
Congrats on the keepers!! Any silver these days is a good day!!

I don't park hunt much anymore but it can be tough especially when you are with other good hunters!!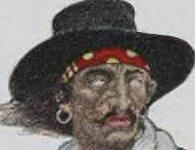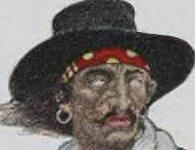 06-28-2013, 05:30 PM
Post:
#8
RE: Tuesday Hunting
Thanks Ron yes it's getting harder every year in my parks finding any keepers with all the competition so I am blessed when a few keepers show up in my pouch . Also im not getting out as much as I use to cause I take care of my 85 year old father . So once or sometimes twice a week usually short hunts is all I have time for these days .
HH
Mike
---
Minelab Explorer ll
Fisher CZ6A (Los Banos Model)

User(s) browsing this thread: 1 Guest(s)