Unexpected #19 & a prior day surprise!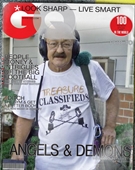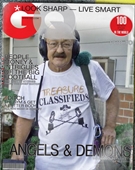 06-09-2017, 08:07 PM
Post:
#1
Unexpected #19 & a prior day surprise!
(This post was last modified: 06-09-2017 08:21 PM by Ohio Dirt Fisher.)
Today I went back to that area where I found all the nickels but this time I put the Tornado coil on and had some time so I took my time. After 2 hours of pretty much nothing, I was standing about in between where I found those nickels and the 2 silvers for June, and I looked across the street to see a stand of trees that were pretty old and had, from what I could see with the monocular, a leaf base with low shrubs, poison ivy and maple saplings. I thought, well, they had to get here from somewhere so lets go check it out.

I get over there and it's loaded with broken bottles, like 16 oz returnable Pepsi bottles, beer bottles, circa late 50's to late 60's, etc... Well, as you can imagine, the pull tab and bottlecap noise was IMMENSE with the Tornado, so I turned the sense down 2 notches just to try and pick through the trash, but have enough power to over sweep the brush, grasses and ivy that grows in the shaded sun around several large trees. First off, about 15 minutes in, I get a penny signal among all the noise. Turns out to be a wheat. Now just to let you know, I don't look at the date when I find a wheat cent. I just look to see it's a wheat on the back. I don't care about the date at this point in the hunt. (It was a 42D). Because that wheat tells me I'm in the zone and to really start paying attention to tone, VID's and target size. Which is SOP for me unless I'm really at the end of the hunt and too exhausted to care. About 20 minutes later, I get this whopper 88, 89, 90, 91 signal with a high tone as clear as a bell! I have a strong hunch this is a quarter, probably a silver one. Pinpoint it and pinpointer it and barely popped the top 1" of soil to find a 1962 D Washington!!! The wheat was around 1" too! By this time it was getting late and I decided to head for the truck, tired and halfheartedly swinging my way back.

But yesterday, I was at another area I've been in more times than I can count. I've found silvers there but in this particular area, which I've never been over, I find an FFA pin (Future Farmers of America) and then 3 feet away this medallion with the Eiffel Tower on one side and the Arche de Triumphe on the back. They cleaned up pretty good and I was able to determine that the pin is of a either 50's or 60's vintage or much, much earlier because they had about a dozen manufacturer's make the thing, but the medallion of Paris is a total unknown. Now I could put together these two and think that they were on a jacket left behind in the woods, but I'm just guessing. The pin, even at the earliest date, wasn't made until around 1928. Too late for the connection between the pin and World War One, which may have been a souvenir from France by a war vet. The pin is given to high school students enrolled in FFA who show exceptional attributes in agriculture. 4H winners and the like. The silver wash is superb for the area I found it in. Both were found at 3 inches with the Garrett 5x8, low and slow!

Have fun out there Guys and Gals and HAPPY HUNTING!

Ed/ODF

And when I proofread all this stuff I'm fondly reminded of, "Antiques Road Show." LOL!
---
MineLab SE Pro
w/11" Pro, 12x10 SEF, 8x6 SEF, Explorer 1000
Garrett AT PRO
, w/8.5x11, 5x8, Deteknix Wireless, RnB Recharge (2).
Delta 4000
, w/8" concentric, 13" Ultimate, 5x10 DD.
Garrett PP, & Pro Pointer AT
.
Leusch, Hori Digger (2), Sampson Ball Handle Shovel.


06-10-2017, 11:59 AM
Post:
#2
RE: Unexpected #19 & a prior day surprise!
Good finds ODF. I like the pins
---
ohioturkeyhunter, proud to be a member of Treasure Classifieds Forum since Aug 2016.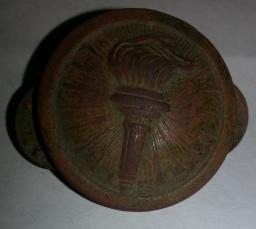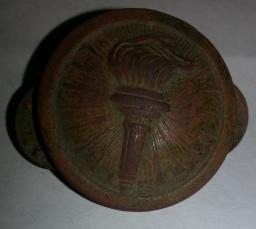 06-11-2017, 07:31 AM
Post:
#3
RE: Unexpected #19 & a prior day surprise!
GREAT FINDS , ODF. 62 is my birth year. I hope to find a 62 silver one day. The other finds are beautiful. That's a great mix of finds. Those are my favorite kind of hunts. Congrats.
---
I have 3 best friends. Their names are Ace 350 , AT Pro ,  and a Fisher F 75 but I like people too.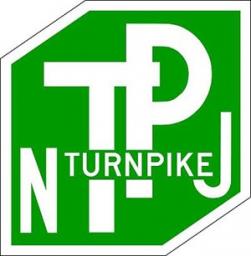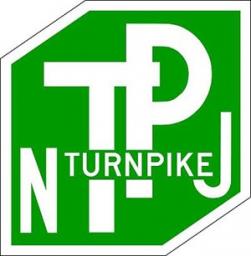 06-14-2017, 11:18 AM
Post:
#4
RE: Unexpected #19 & a prior day surprise!
Nice finds Ed. You should get a medal for your efforts (sorry)!
---
Gerry F, proud to be a member of Treasure Classifieds Forum since Feb 2014.

User(s) browsing this thread: 1 Guest(s)