unwanted attention

09-20-2014, 01:29 PM
Post:
#1
unwanted attention
Couple weeks ago,my son shows me a news  clip about people metal detecting a ghost town now exposed by the drought. All of our gold country reservoirs have gold rush history under their waters. I have been detecting this general area for years,but purposely stay away from the lake shore,so not to draw this attention. Of course,they say you will be prosecuted if caught. Im laying low till winter sets in anyway, but then Ill be back at it...and Im ALWAYS looking for nuggets anyway! Just venting!
---
My empire of dirt.


09-20-2014, 06:44 PM
Post:
#2
RE: unwanted attention
I hear ya loud and clear.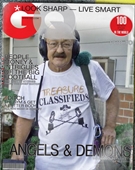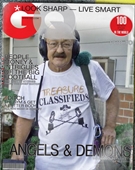 09-21-2014, 12:11 AM
Post:
#3
RE: unwanted attention
I agree with you Ray. Your legislators over there are plain "NUTS". Vote those knuckleheads out. They think " MAKING LAW" is a reason for living. I saw a couple of videos on that situation over there with the dried up lakes. Man, what a bunch of white shirts. Just go for it. Sue the eferr's if they make a stand out of it. I hear they pay well in the end and somebody has to make a wrong a right. I could go on about those CS's but my blood pressure is turning me purple as it is. Welcome to California. You get a bunch of your guys together and go DO it. I guess I'm not NOT a Domestic De-establishment Person, just a concerned citizen, wanting my RIGHTS!!!

Ed
---
MineLab SE Pro
w/11" Pro, 12x10 SEF, 8x6 SEF, Explorer 1000
Garrett AT PRO
, w/8.5x11, 5x8, Deteknix Wireless, RnB Recharge (2).
Delta 4000
, w/8" concentric, 13" Ultimate, 5x10 DD.
Garrett PP, & Pro Pointer AT
.
Leusch, Hori Digger (2), Sampson Ball Handle Shovel.
09-21-2014, 03:05 PM
Post:
#4
RE: unwanted attention
I agree Ohio. Thats why I have joined AMRA..www.americanminingrightsassociation.com . They are definitely the ballsiest and most proactive group fighting to keep our public lands open,and fight against the tyranny. Plus they have about 20 really good claims to prospect/relic hunt. I encourage anyone,especially on the west coast, to check them out.
---
My empire of dirt.

User(s) browsing this thread: 1 Guest(s)