UPDATE Shadow Boxing!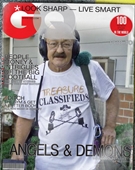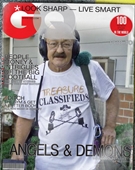 01-21-2018, 12:12 AM
Post:
#1
UPDATE Shadow Boxing!
Well thanks to Shade getting me motivated and thinking outside of the box I went in another direction and turned back the clock. I found this old clock in the dumpster about 3 years ago. I ordered some felt because it's so easy to do on line. Then I remembered I had some led light bulbs laying around and some other misc components so I incorporated that too. I'm not quite finished yet as I needed some battery connectors which I ordered out of some company in Texas for cheaper than dirt considering there are no Radio Shacks around anymore.

So here is the work in progress. I studied some designs and there were quite a few. But what I wanted to represent was the spectrum of coins that I find and a couple of Chinese coins that Ron Swenson sent me back in September when I bought that Whites Bullseye pin pointer from him! Also included are other foreign coins, one from Britain and one from Ireland. They are more recent in mintage but found in the field none the less.

It's blank in 2 places and I'm still contemplating whether I should put a set of seated dimes in as I've only ever found 3 in my time detecting.

As a note to Shade, the hot glue worked great. I did a test on the scrap felt first and it was very hard to remove the coin and didn't damage it whatsoever. Actually it may keep that glued side of the coin protected.

When I get the whole thing finished I will post it again with the LED's on. I included 2 shots (out of about 15) because this phone camera sucks!

Hope all is well out there and we have 46F tomorrow and I may go detecting!

Ed
---
MineLab SE Pro
w/11" Pro, 12x10 SEF, 8x6 SEF, Explorer 1000
Garrett AT PRO
, w/8.5x11, 5x8, Deteknix Wireless, RnB Recharge (2).
Delta 4000
, w/8" concentric, 13" Ultimate, 5x10 DD.
Garrett PP, & Pro Pointer AT
.
Leusch, Hori Digger (2), Sampson Ball Handle Shovel.


01-21-2018, 07:56 AM
Post:
#2
RE: UPDATE Shadow Boxing!
Ed that is one beautiful display , that will look great hanging on your wall. I love that it shows the whole spectrum of coins that you have dug from Memorials up to Walkers.
When I was showing this picture to my wife my 9 year old son said he didn't understand why you didn't just spend that money. It opened up a whole conversation about coins with more worth than face value and about sentimental value and hobbies. We had fun going through my collection of coins that aren't for spending.
I know some of it is photographic ability and equipment quality , but I wish my pictures were as good as the ones you take on your cell phone camera that "sucks".

Good luck if you get out in the warm weather.
HH
Pat
---
Digsit, proud to be a member of Treasure Classifieds Forum since Feb 2016.
Remember for the good of the hobby It is better to ask for permission than to beg for forgiveness.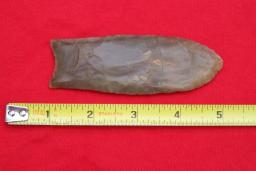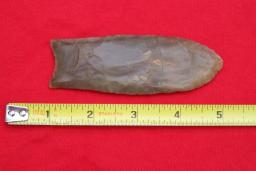 01-21-2018, 11:55 AM
Post:
#3
RE: UPDATE Shadow Boxing!
(This post was last modified: 01-21-2018 11:59 AM by shadeseeker.)
Well done Grasshopper! Using the old clock frame for a display case is a fantastic idea. It's an eye catcher for sure that will bring you many hours of satisfaction. I have a similar display of old coins above my desk and it gives me a lot of pleasure to admire the old classic designs and then reminisce about how I found them, especially now that I don't detect much anymore. And I expect you'll also find it's a great conversation starter when guests arrive. You did a real neat job Ed and I love how you brought your concept to life. You get 5 stars from me! Waiting for pics of the final version with the LED's.
---
shadeseeker, proud to be a member of Treasure Classifieds Forum since Oct 2015.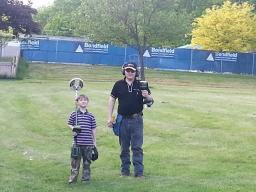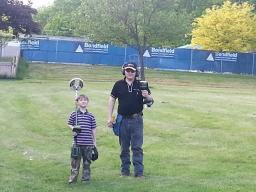 01-25-2018, 01:29 PM
Post:
#4
RE: UPDATE Shadow Boxing!
very nice display. looking forward to seeing the end result with the leds running. 46F a regular heat wave, we have been hit with everything from -36f to 33f
---
Located in Durham region Ontario.  Always looking for local md'rs to hunt with.


01-26-2018, 07:51 PM
Post:
#5
RE: UPDATE Shadow Boxing!
Very cool idea!! Nice Job!!

User(s) browsing this thread: 1 Guest(s)