Useful Treasure Hunting Links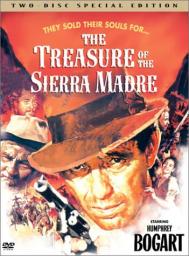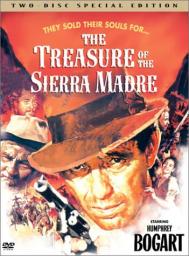 09-06-2015, 12:51 PM
Post:
#1
Useful Treasure Hunting Links
(This post was last modified: 02-12-2017 02:00 PM by NjNyDigger.)
The following is a list of useful Treasure Hunting links. As time goes by, and the list grows, we will be categorizing the links into separate groups, to make it easier to digest.
If any member would like to suggest a link, feel free to PM it to me. I will then look into the site itself, and make a decision, from there. We are only interested in sharing quality links, of VALUE. So, please don't send me links of your brother-in-law's youtube channel, and stuff of that nature. I'll be adding to this list a little every few days, or as needed. This is a locked thread, as link submissions must be PM'd to me directly, as stated above.
http://www.stoutstandards.wordpress.com
- Excellent blog, written by one of the pioneers in this hobby (Dick Stout). Highly worthy of a visit, anytime.
http://detectingdiva.com
- Great blog on metal detecting. Very refreshing, too, that it comes from a woman's perspective (Allyson) on the hobby.
http://www.workmansbooks.com
- Solid seller of books & magazines for treasure hunters, historians, war buffs, and history lovers. Some of which are out-of-print, or hard to find.
http://www.TreasureLinx.com
- The gentleman running this fantastic website, Sven, is a canadian friend of ours, and is quite literally a mad genius with any kind of electronic equipment. Aside from being a longtime, dedicated detectorist, he modifies/repairs/builds metal detectors in his free time. The things this man is capable of is beyond extraordinary. Also has a neat section on RC controlled vehicles.
http://www.metal-detecting-ghost-towns-of-the-east.com/
- This is a top-notch site if you detect colonial era cellar holes, wooded areas, ghost towns, etc. Matter of fact, whereEVER you hunt. The proprietor, Frank Pandozzi, is not only a veteran treasure hunter himself, but also an author, lecturer, and was one of the first individuals in this hobby to produce & star in his own treasure hunting television series (available on downloads). If you fancy yourself a serious detectorist, you need to visit this website, as it is chock full of helpful information.
http://www.SilverRecyclers.com
- Great website that offers all of the current precious metal prices, and a handy scrap melt calculator, which will show what to expect if selling coins or jewelry. A ton of other useful information, too.
http://TokenCatalog.com
Great site for buying & selling, as well as helping to identify any tokens or medals you have. Learn the value of pieces, too. There are thousands upon thousands of listings, and it's pretty much the top site for anything having to do with tokens, medals or badges.
http://www.britishmetaldetecting.co.uk/
For those that enjoy seeing fantastic finds from the U.K., or for information about tours, rallies, or any other metal detecting information out of the United Kingdom, this site is one of the best.
---

User(s) browsing this thread: 1 Guest(s)