Watch your Ground Balance on the AT Pro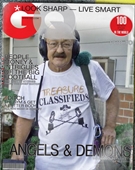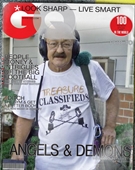 09-10-2017, 12:13 PM
Post:
#1
Watch your Ground Balance on the AT Pro
Just as a side note to all of you AT Pro users, the ground balance can be manually adjusted. I discovered that in most if not all of the soil I have here, manually ground balancing the machine leaves me anywhere from 80 to sometimes 95! If you come upon a real iffy signal I suggest turning the ground balance down to 65 or 70 for cross sweeps. Not only will you get greater depth but a clearer signal as well. You may dig some iron but that's the way it goes.

Ed
---
MineLab SE Pro
w/11" Pro, 12x10 SEF, 8x6 SEF, Explorer 1000
Garrett AT PRO
, w/8.5x11, 5x8, Deteknix Wireless, RnB Recharge (2).
Delta 4000
, w/8" concentric, 13" Ultimate, 5x10 DD.
Garrett PP, & Pro Pointer AT
.
Leusch, Hori Digger (2), Sampson Ball Handle Shovel.

User(s) browsing this thread: 1 Guest(s)