We need a good turnaround.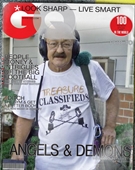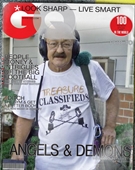 11-08-2016, 11:28 PM
Post:
#1
We need a good turnaround.
(This post was last modified: 11-08-2016 11:30 PM by Ohio Dirt Fisher.)
I'm watching the MSM. The decision for the POTUS tonight is intriguing, to say the least. If Trump gets in, he will be the JFK of our long days ago, gone so terribly, even now. He will, IMHO, make changes that we do not like. But in retrospect, those changes may be the best we can do for what we have left in these United States. The possible Clinton DYNASTY, which, unfortunately, many people believe in, will be a four year, devastating, disaster. There is no way to get out of this economic and social situation unless we accept, understand and comply with Trump being a leader in business, not without faults, under the law, and leading the Nation into a new realm of being equal and yet divisible. We need jobs. We need tax changes. We'll see what comes of this. I, and I'm sure a number of others here are watching this closely. Watch the counties. The ones with the biggest votes for Clinton are welfare counties or .gov affiliated. Just watch. All the heavily populated areas are voting Clinton.

Ed/ODF
---
MineLab SE Pro
w/11" Pro, 12x10 SEF, 8x6 SEF, Explorer 1000
Garrett AT PRO
, w/8.5x11, 5x8, Deteknix Wireless, RnB Recharge (2).
Delta 4000
, w/8" concentric, 13" Ultimate, 5x10 DD.
Garrett PP, & Pro Pointer AT
.
Leusch, Hori Digger (2), Sampson Ball Handle Shovel.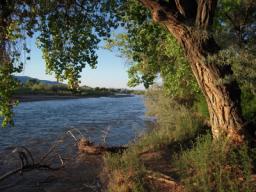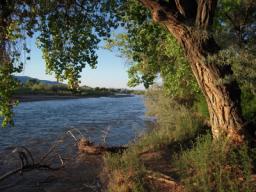 11-09-2016, 10:04 AM
Post:
#2
RE: We need a good turnaround.
Status Quo and elitism was defeated last night ironically by one of the most elite , although not a politician . Now we should continue the trend by rejecting the sustaining fuel of those defeated and reject the sirens song of Hollywood and the entertainment industry. Every dollar send to that vile industry adds a quarter to their coffers, don't allow them to refuel!
---
Dusty, proud to be a member of Treasure Classifieds Forum since Aug 2013.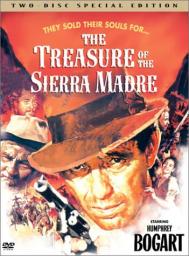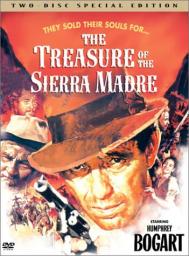 11-09-2016, 11:27 AM
Post:
#3
RE: We need a good turnaround.
Ed, I respect you, both as a hunter and as a person, so, I'm not going to tread into the political waters, as this is a treasure hunting forum, and, truth be told, it makes no difference who I, you, or anyone else votes for, or what side of the fence we're on. Inside of our community, we're all just a bunch of guys who love metal detecting. Political conversations usually end bad, in bitterness & venom, and that's not what we need here.
I will say this though, and it's something I fervently believe, and have mentioned here numerous times…
It really makes zero difference who any of us vote for, as there is NO Republican, Democrat, etc. Quite simply, it is the elite versus the rest of us. It's all a grand illusion, nothing more. The ruling class make the rules, and therefore will benefit the most from them.
Whether it be Hillary, Donald, Barack, or anyone else, I can assure you, with 1,000% certainty, almost nothing will change for those on the bottom (the non-rulers).
Remember when Roger Clinton was busted trafficking cocaine? He got off because of his big brother. That's Power. Remember the tax dodger & illegal oil trader Marc Rich, who was hiding out in Switzerland, and was pardoned by Slick Willy? That's power. Remember Ted Kennedy and Chappaquiddick, when he drunkenly drove his car into a lake, killed Mary Jo Kopechne, and then got off scott free? That's power.
The above examples, and countless others, prove that to have the rules bent, molded or broken, one needs to be in the inner circle.
WE
are not in the inner circle. And never will be. Kingmakers, yes. Kings, no.
I voted yesterday because it is my right, and I wanted to exercise that right, but that doesn't mean a damn thing will change, no matter who takes office.
As this community is different, and I respect everyone's ability to speak their mind, feel free to voice your opinions in this thread. However, I myself will not be partaking in the conversation.
---


11-10-2016, 12:35 AM
Post:
#4
RE: We need a good turnaround.
Well....you got a great turnout in Ohio and plenty of other states.....thank God!
We here in NJ are in a Democratic state...simialr to NY....and I live in Hudson county which is a hot bed of Dems since Mayor Hague or probably before him....
I am happy for Trump but he will need help along the road ....I wonder how regular folks can assist in the coming years?
---
Bigtony, member of Treasure Classifieds Forum since Jan 2015. Took some time off
but back now in 2018.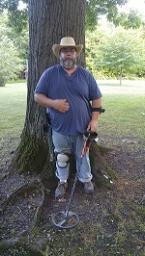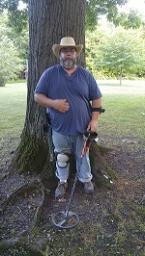 11-10-2016, 11:29 PM
Post:
#5
RE: We need a good turnaround.
Politics and friends don't mix so I'll just stay silent

---
Cladjunky From Cleveland

Makro Racer with 7x11 coil
F75 with 11 inch and 15 inch coil DST
RT6DETECTORS.COM for the best deals!
AT Pinpointer and Lesche 31 inch


11-11-2016, 09:35 AM
Post:
#6
RE: We need a good turnaround.
I figured my vote wouldn't change much and when I voted , I filled out the entire rest of the ballot and then sat there staring at the Presidential section. I could not vote for Hillary ( her hubby put me out of business when he was in office ) and I do not trust her. But yet Donald Trump comes across to me like a "reality TV " star and someone who wants to fix a system that they have no idea how it works. My conscience would allow me to vote for neither. I broke my string of Republican votes and voted for a third party candidate as a protest that neither major party could produce a good candidate that I could feel right in supporting. 
   I pray that my misgivings are unfounded and that President Trump will lead us in a great way. I only hope that the people can get past the divisiveness and the protests end and we all try to get back to making our country the great place it is.....
Pat
---
Digsit, proud to be a member of Treasure Classifieds Forum since Feb 2016.
Remember for the good of the hobby It is better to ask for permission than to beg for forgiveness.

User(s) browsing this thread: 1 Guest(s)