Weeddetector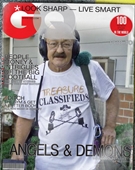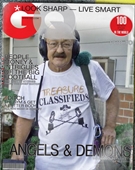 07-19-2014, 10:11 AM
Post:
#2
RE: Weeddetector
(This post was last modified: 07-19-2014 10:11 AM by Ohio Dirt Fisher.)
I've seen it all now Bob... I think. That's one way to get out detecting, "While you're working!"

The above lends itself to all kinds of possibilities. How bout "Boot Detectors"! Ya know, some kind of affair that hooks on to your boots like those ice cleats for winter. People with knee replacements would have a problem but those 8x6 SEF coils would be an ideal candidate! Then all you would have to do is walk around!
Ed
---
MineLab SE Pro
w/11" Pro, 12x10 SEF, 8x6 SEF, Explorer 1000
Garrett AT PRO
, w/8.5x11, 5x8, Deteknix Wireless, RnB Recharge (2).
Delta 4000
, w/8" concentric, 13" Ultimate, 5x10 DD.
Garrett PP, & Pro Pointer AT
.
Leusch, Hori Digger (2), Sampson Ball Handle Shovel.

User(s) browsing this thread: 1 Guest(s)