Well...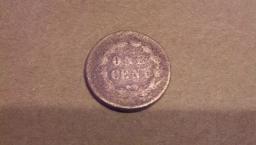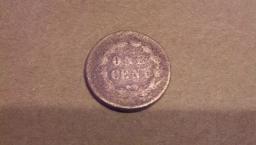 08-06-2014, 10:53 PM
Post:
#2
RE: Well...
Wow.  He should sue them again for being giant douches.
---
PittsburghWill, proud to be a member of Treasure Classifieds Forum since Jul 2013.
"A little nonsense now and then is relished by the wisest men"  Willy Wonka

I've lived. Not always well, but long enough.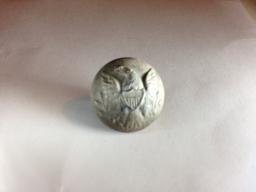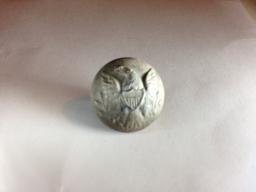 08-07-2014, 07:17 PM
Post:
#3
RE: Well...
Brutal. Who the hell does that?
---
SLCdigger, proud to be a member of Treasure Classifieds Forum since Oct 2013.
08-07-2014, 07:25 PM
Post:
#4
RE: Well...
HELL YEAH ... just think of the possible silver or error coins in over 20,000 in change.. i would go blind all over again eyeballing every single coin front and back.
i would take it any day ....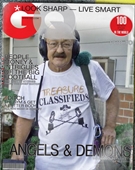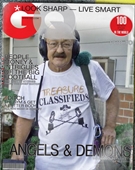 08-09-2014, 08:59 PM
Post:
#5
RE: Well...
(This post was last modified: 08-09-2014 08:59 PM by Ohio Dirt Fisher.)
Well I agree with Will that they're a bunch of Douche Bags but currency is currency. What they're probably not saying is the old man or his attorney demanded a cash payment in court and won. So they obliged him. I hope this old man knows that the nickels are worth more in scrap than their face value!!! A long time ago I saw a Johnny Carson Late Nite show where he had kidded around about being paid in nickels and one night Brinks showed up with 6 big wheelbarrows full of Nickels to trump his request.

Seriously though, imagine taking a bucket a day to your local Coinstar machine! That'd be hilarious. Even the banks don't want that much change on hand. Ask them sometime for $500 in $10's and see what kind of answer you get.

Ed
---
MineLab SE Pro
w/11" Pro, 12x10 SEF, 8x6 SEF, Explorer 1000
Garrett AT PRO
, w/8.5x11, 5x8, Deteknix Wireless, RnB Recharge (2).
Delta 4000
, w/8" concentric, 13" Ultimate, 5x10 DD.
Garrett PP, & Pro Pointer AT
.
Leusch, Hori Digger (2), Sampson Ball Handle Shovel.


08-10-2014, 05:04 PM
Post:
#6
RE: Well...
I'm sure the insurance company wouldn't had accepted coins as a premium payment.

I argued one time with my post office when they said they didn't accept 100$ bills.  My shipping was 27$ so I gave them the only bill I had.  They said they didn't take 100's.  I said where is your sign?  They said they didn't have one and told me to walk across the street to a Casey's store and get change.  I told them to walk over there themselves.  Then I asked for the postmaster.  He came out and said he would take the 100 this one time.

  I believe businesses HAVE to take your cash.  It says so right on the bill. All my bills say "This note IS legal tender for ALL debts, public or private"  Take my money and shut up!
---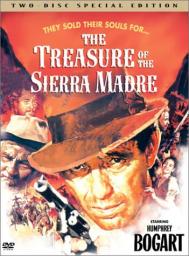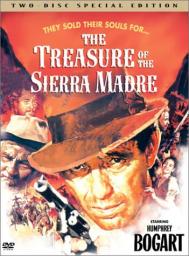 08-10-2014, 05:13 PM
Post:
#7
RE: Well...
I agree 1000%! What you just mentioned is one of my pet peeves. I actually went through the toll here in NJ, last week, and gave the woman in the booth the only bill I had, a $50. She immediately got a clipboard, starting filling things out, inspecting the bill, etc. She then asked me to inch forward so she could take my plate number down. And this is all with a massive line of people behind me! What a joke.

I understand there are some places that don't want to keep a lot of cash on hand due to a higher probability of theft; restaurants, delivery persons, and that type of thing, but, a POST OFFICE?!?! Gimme a break.

That legal tender shit doesn't mean anything anymore. The dollar isn't backed by anything hard (gold, silver, etc.), just consumer confidence. And that isn't so positive nowadays.

Joe
---


08-10-2014, 05:20 PM
Post:
#8
RE: Well...
The 100 dollar bill is the new 20!!!!!!!!!!!!!!   Back when I was a young a virile man I could treat a girl to a movie, miniature golf and a good meal for 20 bucks for both of us.  Now that would cost 100.   20 bucks doesn't buy anything any more.  For any business not to carry enough change in a drawer for a 100 bill is crazy....
---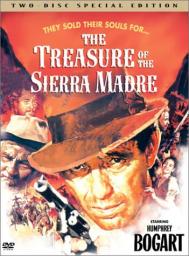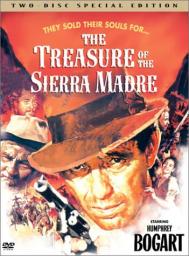 08-10-2014, 06:05 PM
Post:
#9
RE: Well...
Remember silver certificates? One used to be able to go in and redeem your currency for hard assets. Wonder why they did away with that? Lol. Could the reason be...
That there are only so much hard assets to spare. They want to print as much money as they'd like, yet, didn't have enough gold & silver to back it. Solution? Do away with backing the dollar with precious metals! Sheisters perfecting the fine art of highway robbery

Joe
---


08-10-2014, 06:08 PM
Post:
#10
RE: Well...
Good thing I found a Merc yesterday!
---

User(s) browsing this thread: 1 Guest(s)