What are your "Official" counts & how do you?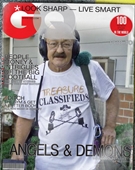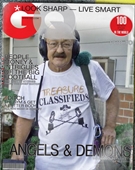 03-12-2014, 12:20 PM
Post:
#1
What are your "Official" counts & how do you?
Hey fellas,

I've been wondering for a while what is an official count and if we can come to some sort of a universal agreement about what's in a count and what's not.

Like leo's "400". (Ten years of digging and quite impressive.)

Q1 As jewelry, does that count in personal yearly counts?
Q2 Does old silver coin count as a separate division?
Q3 Ditto for gold finds?

What's your general consensus on this?
Should this forum have categories for such?

Forum Title Examples:

Members Silver coinage finds
Members Silver jewelry finds
Members Combined silver finds
Members Gold coinage finds
Members Gold Jewelry finds
Members Combined gold finds

But more importantly, again, what's included a yearly count?
And as some clubs do, could we start a monthly or yearly contest?
Dig verification is another question. On your honor I'd guess.
---
MineLab SE Pro
w/11" Pro, 12x10 SEF, 8x6 SEF, Explorer 1000
Garrett AT PRO
, w/8.5x11, 5x8, Deteknix Wireless, RnB Recharge (2).
Delta 4000
, w/8" concentric, 13" Ultimate, 5x10 DD.
Garrett PP, & Pro Pointer AT
.
Leusch, Hori Digger (2), Sampson Ball Handle Shovel.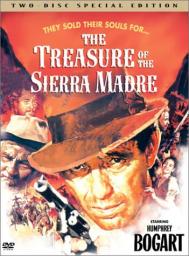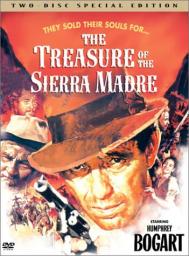 03-12-2014, 12:48 PM
Post:
#2
RE: What are your "Official" counts & how do you?
Great question! As I stated in another thread...

My buddies & I do include our silver jewelry finds in our tallies on paper. However, as far as the running counts in our heads, or for competitive reasons, it's mainly the silver coins we're concerned about. So, for example...

If we were 6 months into the hunting season, and I found 50 silver coins & 6 silver rings, on paper my tally is 56 silver...cause hey, ANY silver counts. But, between friends, trying to best myself, etc. it's just the silver coins I go by.

As far as having separate sub-categories, I'm totally open to that. Let's get everyone's opinion on what they'd like to see, first.

As you can see, I love contests more than anyone, but, not sure if contests for types of coins or amounts of coins works in an online forum, as, just being frank here, not everybody has the same integrity levels when it comes to such matters. For instance, if you found 80 silvers for the year, who's to say someone couldn't simply sign-up & say they found 85. Very difficult without being able to quantify & verify.

Joe
---

User(s) browsing this thread: 1 Guest(s)