what the ...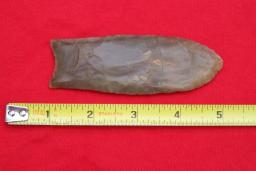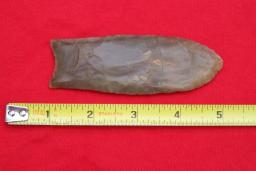 01-07-2017, 05:57 PM
Post:
#1
what the ...
Thursday it was 62 degrees here and my daughter was making plans to visit today to sit with my wife while I went out detecting for first time in 2 months. Then I see this when I looked out the kitchen window this morning. 9 inches! Not supposed to happen here on the Va/ Carolina border. Obviously no hunting anytime soon. I don't know how you guys in the northern part of the world deal with this stuff all the time. Took me 2 hours to get the walk cleaned out to the drive and then free the truck.
---
shadeseeker, proud to be a member of Treasure Classifieds Forum since Oct 2015.


01-07-2017, 06:01 PM
Post:
#2
RE: what the ...
Yikes, they heard you and sent it here too! Oh no I don't want snow ......

---
Bigtony, member of Treasure Classifieds Forum since Jan 2015. Took some time off
but back now in 2018.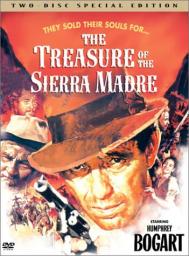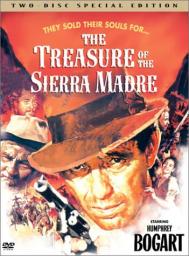 01-07-2017, 06:54 PM
Post:
#3
RE: what the ...
Same here, Shade. Got about 5" or 6" already. And it was in the mid 50's earlier in the week. Supposed to be warm up again by Wednesday, so, hopefully all this crap melts soon

---


01-07-2017, 09:13 PM
Post:
#4
RE: what the ...
(This post was last modified: 01-07-2017 09:16 PM by Digsit.)
it's been a strange winter here , an early snow storm gave us 8 inches of snow then it warmed up to near 60 and melted it all. Now all of the snow is gone but we have been flirting with 0 degrees for a few days. Next week it is supposed to warm to the forties and rain. The polar air keeps pushing down over us and that is what shoved the snow down to you , thanks for taking it.
   I sincerely hope you guys warm back up and melt that nasty stuff soon. I for one do not miss the snow , I know it will be back , but I am hoping one of these warm spells will last long enough to thaw the ground back out and I can swing a coil in January or February.
   I was sorry to hear you didn't get to dirtfish , it sucks when you finally get the time and Mother Nature takes it away, it has happened to me (and probably all of us) too many times. I hope you thaw out and get the time to get out soon so you can post some great finds.
Pat

If it is any consultation , that is a pretty picture..... (just looking for some good in a bummer situation)
---
Digsit, proud to be a member of Treasure Classifieds Forum since Feb 2016.
Remember for the good of the hobby It is better to ask for permission than to beg for forgiveness.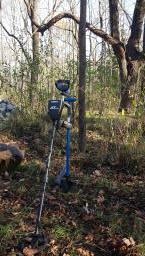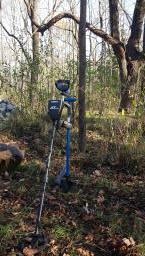 01-07-2017, 11:09 PM
Post:
#5
RE: what the ...
Sorry to hear mother nature took away detecting time tom, would of loved to see you get out. I'm sure something will come up again though, and hopefully soon! Or I'll have to fly out and visit, bury coins while you sleep in your back yard. And have a fun time the next morning!
But yes, this damn weather. It's crazy. Snow obviously hit me too. Got to try out my new detect boots and rain/wind jacket though.
I was comfy.
I'll be good detecting any weather now as long as I can get through the ground. And it's not super windy or raining. I'm set!
Btw, I agree. Pretty picture

you got some treasure after all
---
Zachbl92, proud to be a member of Treasure Classifieds Forum and detectorist since Nov 2015.
Garret At Pro(12x13, 8.5x11, 5x8, 4.5") Garret At Pinpointer, GG original headphones, Predator Piranha/Little Eagle T shovel, Lesche hand digger.
Button Count FTY: Lost count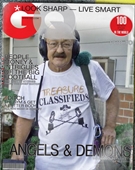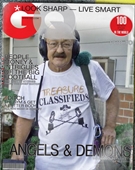 01-09-2017, 12:12 PM
Post:
#6
RE: what the ...
Missed us here! THANK GOD! We got maybe an inch but the temps have been in the single digits overnight for the last 5 days.(The dog HATES it that cold!) Getting a reprieve here this week with Thursday promising upper 50's and rain. I remember 1970 when it snowed about three feet when I lived a lot closer to Lake Erie. Took all day to dig out the car on the street and then the plows came by and buried the sucker again. So 9" is just a nuisance for us. When the big front end loaders with the clamshell buckets come in to remove snow, then let us know how much it snowed! In 1978, I could actually go out my second floor patio, climb over the railing and walk "down" to the parking area on the snow that was piled up! We had a betting pool going on which pile of snow would last into June! So we're pretty used to it.

Ed
---
MineLab SE Pro
w/11" Pro, 12x10 SEF, 8x6 SEF, Explorer 1000
Garrett AT PRO
, w/8.5x11, 5x8, Deteknix Wireless, RnB Recharge (2).
Delta 4000
, w/8" concentric, 13" Ultimate, 5x10 DD.
Garrett PP, & Pro Pointer AT
.
Leusch, Hori Digger (2), Sampson Ball Handle Shovel.

User(s) browsing this thread: 1 Guest(s)