Where is everyone?

10-31-2017, 11:32 AM
Post:
#1
Where is everyone?
(This post was last modified: 10-31-2017 11:39 AM by updownup.)
What the hell happen to everyone?
I know, no telling what happen to them and what caused their disappearance.
But I'm surprised the creator of website (Joe) has been missing for so so long. He might not care anymore or as much, tired of managing this place, and threw in the towel. Not that I blame him. lol.
Anyway, I will post some of my year end finds soon, not that anyone cares or I need a canned response. "Atta Boy" Some reason I just now thought of Rusty Dusty.

lol.
I'll do it to contribute a little more activity to the site and maybe it will encourage someone to keep looking. "If you put in the time, in the right place, you will find it, and it is a lot of work too."

---
updownup, proud to be a member of Treasure Classifieds Forum since Oct 2015.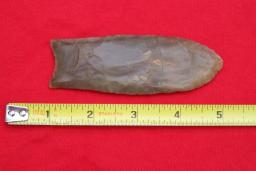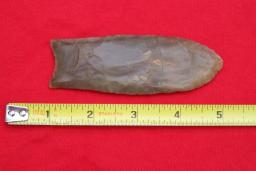 10-31-2017, 02:28 PM
Post:
#2
RE: Where is everyone?
This forum has been a shadow of it's former self for some time now, Updown, and in recent posts I have noted this and asked for members to return with the vigor they used to display. I don't know all the reasons for the slowdown, but I have sent e-mails and PMs to a number of folks and found that there are health, social, and money issues and other reasons that have lead to inactivity. This applies to me as well as I am no longer active in the field and usually have little time to even check in on the site while tending to my wife's ongoing problems. Hence I contribute little to the forum, other than commenting on finds by others and trying to encourage them to keep hunting and posting for the benefit of the rest of us; and since I do little, I don't feel that I have the right to criticize others.

The lack of interest here has been a concern of Joe's since he pioneered the TC site and he has expressed this on many occasions. He did yeoman's work here with little given back in return. That the site would languish and go the way of other such endeavors was his fear. I would suggest sending him a PM, and I'm sure he will explain his feelings eloquently.

In the meantime, I share your concern about the site and am happy you want to see it active again. And by all means post away with your pictures and ideas.
---
shadeseeker, proud to be a member of Treasure Classifieds Forum since Oct 2015.
10-31-2017, 04:23 PM
Post:
#3
RE: Where is everyone?
Sorry for the guys that are no longer with us. Hope it isn't all bad for them.

I understand when people have hardships and no longer are able to be activate on site.

I was just stated the obvious, because we have seen this pattern before. If the community does not stand behind the site it is over.

I do belong to a couple of larger detecting sites, but always liked the feel of the smaller sites. Like rooting for the underdog.

Anyway, like some old-timers believe flashing finds internet and sharing our stories have a negative impact on the hunter himself.


Yes, I would like the site to be more active, but I can't change what it is. Anyway, no problem for you not being able to post Shade, you are putting family first and that is how it should be. My prayers go out to you and your wife.

I look forward to posting some of my finds and telling the story. Even though they made me happy, they are not by any means once in a lifetime finds. Still waiting on that one. lol.
---
updownup, proud to be a member of Treasure Classifieds Forum since Oct 2015.


11-01-2017, 04:30 PM
Post:
#4
RE: Where is everyone?
I have been very down about how few posts I have seen as well. But then again life happens to me too and time to dirt fish is a lot rarer than it used to be.
Perhaps it is my touch that drives treasure hunting boards out of existence , I have been on two others that went the way of the dinosaurs .It is awful , you get to liking some of the people on the sites and look forward to their next post and suddenly the whole ball of wax goes away and you never hear from some of them.
I don't feel justified saying much because my quantity of posts has gone way downas well.I just wish that a few of the people who had a change in circumstance would have a turn around this has been a very welcoming community
I have been concerned that Joe has not posted , he always had good stories and kept things going , I hope all is well with him.
Pat
---
Digsit, proud to be a member of Treasure Classifieds Forum since Feb 2016.
Remember for the good of the hobby It is better to ask for permission than to beg for forgiveness.

User(s) browsing this thread: 1 Guest(s)