Why Do You Enjoy Hunting for (?)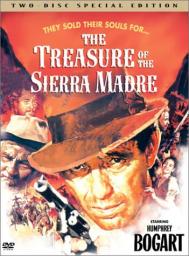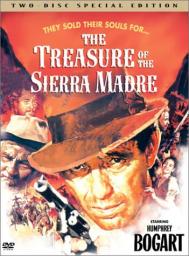 02-17-2014, 04:18 PM
Post:
#1
Why Do You Enjoy Hunting for (?)
(This post was last modified: 02-17-2014 04:27 PM by NjNyDigger.)
I've always been fascinated with WHY we enjoy hunting for what we do (coins, relics, jewelry, gold). Now...

I understand a lot of it has to do with geography. Meaning, someone who lives in Reno isn't going to have many opportunities to beach hunt. Or, a fellow in Minneapolis doesn't have many options for finding relics. However...

Outside of geographic limitations, why specifically do you enjoy hunting for what you do? As for me...

I LOVE old coins. I truly think they're beautiful. They're powerful too, as they represent a direct window to our past. Furthermore, the coins are personal. Someone held them in their pocket or change bag 100, 150 years ago. They paid the bills with them. Put food on the table with them. And I'm the lucky chap who gets to find the prize in the Cracker Jack box centuries later. Equally as important...

I believe coins are tougher to find, in general, due to size, and the fact that coinshooting is the most popular form of hunting. More like raw gold hunting versus relics, which are usually larger and a bit easier to locate. So, a big part of it is the challenge. Detecting a pounded, picked-to-death park or woods site and being able to pluck out coins others have missed is rewarding. Makes you feel like you're on top of your game. Truth be told, I'm normally wiped after my hunts. Swinging a Minelab for 6 or 7 hours is tough. Couple that with intently listening for the tiniest of tiny whisper signals surrounded by surface junk & iron hits takes an immense amount of concentration.

I do love relic hunting a few times a season, as well as some surf action, but, finding those old coins holds a special place in my heart.

Joe
---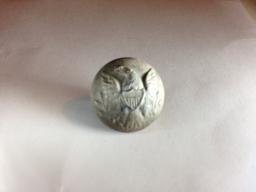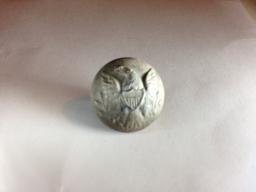 02-17-2014, 04:55 PM
Post:
#2
RE: Why Do You Enjoy Hunting for (?)
I started this hobby as a relic hunter.  Recovering artifacts from the past is truly amazing.  If you can find something that you are able to relate to a person some 150 or so years ago is indescribable.  It has only happened once for me but has made me completely hooked.  I never considered myself a coin guy (even after finding coins while relic hunting) but this Fall/Winter I have added that to my list.  When the weather is cold or whatever, driving to a park 15 minutes away sure beats driving over an hour to relic hunt when you're not sure if there is too much snow to hunt or not.  

I honestly used to think "big deal" when someone would post a Merc or Rosie dime.  I had never plucked one of those out of the ground and didn't appreciate it.  As soon as I found my first Merc I understood what so many already knew.  Like Joe said, it's powerful.  I posted a barber dime a couple of months ago (my first and only) I was every bit as excited about that as I am when I find a relic.  Imagine our world with horses and buggies getting us to where we want to go. How did that dime get lost there? Did the owner ride a horse to the park or just walk over with their family for a picnic?

Much different world back then. Coin shooting opens that door for us to get a glimpse.
---
SLCdigger, proud to be a member of Treasure Classifieds Forum since Oct 2013.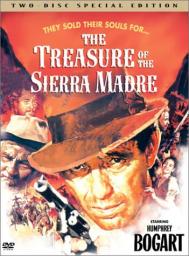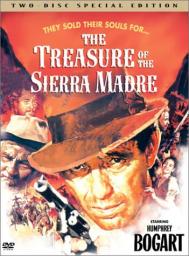 02-17-2014, 05:25 PM
Post:
#3
RE: Why Do You Enjoy Hunting for (?)
(This post was last modified: 02-17-2014 06:57 PM by NjNyDigger.)
Good stuff, SLC!!! Don't get me wrong, I LOVE me some relics, too 

 I've been fortunate enough to find some kick-ass crotal bells, suspender clips, heel plates, etc., over the years, and the rush is just like finding an old coin. These are also personal items in the purest sense. Someone swinging an axe 200 years ago, maybe they had a thimble on their finger, stuff like that. Very powerful. But...
Just something about seeing that little round disc in the hole. Especially if it's silver. I can't explain it, just that feeling, that emotion, that rush that comes over me. To be honest, when my crew & I go out, we're not shooting for mercs. More like seateds, barbers, two cent pieces, large cents, reales, etc., however, to me, even a 'common' merc is a DAMN beautiful piece of art. And, it's silver. To think that our coins used to be made of actual precious metals is astounding. And again...
A big part is the challenge. Most common places around here have been POUNDED...100 times over. Rolling up my sleeves and being able to outsmart the detectorists before me to find what they missed gives me a huge rush. 
That's why I started this thread. It truly fascinates me on what motivates hunters to hunt what they do. I look at clad hunters and think; "how in the world can they get satisfaction from that?!", but, I guess it's just whatever floats ones boat. I also love beach hunting, but, why the excitement over a big hunk of gold? Money? I can make all the money I want with my real job, I want ACTION. History. Stories.
Look at it this way, we all get excited here in the states finding something 100, 200 years old. However, imagine living on the other side of the pond and finding something thousands of years old! It's all perspective and what gets your gears going 

Joe
---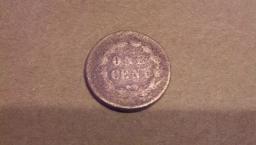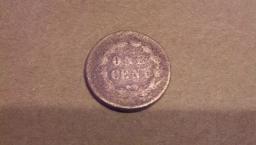 02-18-2014, 12:03 AM
Post:
#4
RE: Why Do You Enjoy Hunting for (?)
I like digging anything old. I would have to say that coins are my favorite because they are instantly identifiable. How many other relics over 100 years old actually have a date on them? I love the history of it and wondering who held it before. You guys already covered all that stuff so I agree. I have only found one gold ring so that one is a keeper to me. Any other gold jewelry I find can go straight to the scrapper. I'm not a jewelry hunter.
---
PittsburghWill, proud to be a member of Treasure Classifieds Forum since Jul 2013.
"A little nonsense now and then is relished by the wisest men"  Willy Wonka

I've lived. Not always well, but long enough.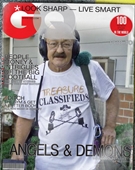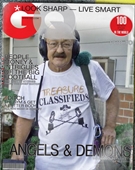 02-21-2014, 12:37 AM
Post:
#5
RE: Why Do You Enjoy Hunting for (?)
(This post was last modified: 02-21-2014 12:54 AM by Ohio Dirt Fisher.)
I just caught all of the above so I'll get in the mix. I get a real kick out of both relic and coins/jewelry. I think to myself that I'm some kind of Jr. Archaeologist, or Indiana Jones or something. There's certainly that mysterious side to our hobby as it simply amazes me: "How and the heck did this thing get here?" I've worked some virgin woods awhile back and some of the stuff I found is unanswerable. Like the time I found part of a tractor emblem from the twenties out in the middle of a grove of old Hickory trees. Who knows? I guess that's what keeps me going. You never do know what you'll find and the hobby becomes part adventure, part mystery, and a little bit of history you can touch and hold in your hand.
---
MineLab SE Pro
w/11" Pro, 12x10 SEF, 8x6 SEF, Explorer 1000
Garrett AT PRO
, w/8.5x11, 5x8, Deteknix Wireless, RnB Recharge (2).
Delta 4000
, w/8" concentric, 13" Ultimate, 5x10 DD.
Garrett PP, & Pro Pointer AT
.
Leusch, Hori Digger (2), Sampson Ball Handle Shovel.


02-25-2014, 07:03 PM
Post:
#6
RE: Why Do You Enjoy Hunting for (?)
For me it is being able to find something that hasn't been seen in a very long time.  Wondering how it was lost.  Also the thrill of what it may be before I dig it.  Also can I identify it.  It doesn't really matter to me what it is.  As long as it is old.
---
Boots, proud to be a member of Treasure Classifieds Forum since Jul 2013.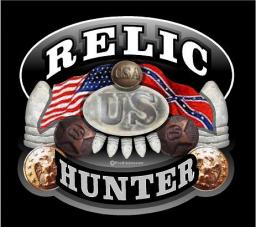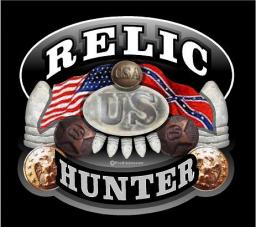 02-25-2014, 08:22 PM
Post:
#7
RE: Why Do You Enjoy Hunting for (?)
For me it is old fur trade stuff from late 1700 to early 1800. Takes lots of research. Most these places were temporary and not there any more. I really like the trade silver
---
Steveo, proud to be a member of Treasure Classifieds Forum since Jun 2013.
02-26-2014, 01:38 AM
Post:
#8
RE: Why Do You Enjoy Hunting for (?)
I like history,period. And I enjoy adventure. I really like hiking out in the middle of nowhere. So that is what has me hooked on gold rush detecting.
---
My empire of dirt.

User(s) browsing this thread: 1 Guest(s)