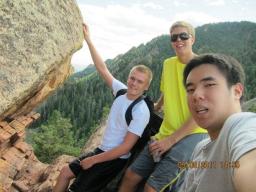 Cutler4Life
(Junior Member)




Registration Date: 06-04-2013
Date of Birth: March 3
Local Time: 02-20-2018 at 03:42 AM
Status:

Offline
Cutler4Life's Forum Info
Joined:
06-04-2013
Last Visit:
06-08-2013 07:41 PM
Total Posts:
30 (0.02 posts per day | 0.07 percent of total posts)
(Find All Threads — Find All Posts)
Time Spent Online:
2 Hours, 37 Minutes, 25 Seconds
Members Referred:
0
Reputation:
0 [Details]
Referrals (0)
None
Items:
This user has no items. (View All Items)
Coins:
1,250 coins
Cutler4Life's Contact Details
Homepage:
Email:
Send Cutler4Life an email.
Private Message:
ICQ Number:
AIM Screen Name:
Yahoo ID:
MSN ID:
Additional Info About Cutler4Life
Sex:
Male
Location:
Colorado
Bio:
College student in Colorado, from California. Loving the sun and outdoors.
Cutler4Life's Signature
Cutler4Life, proud to be a member of Treasure Classifieds Forum since Jun 2013.