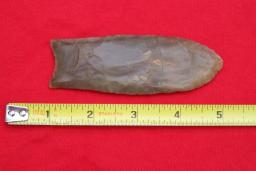 shadeseeker
(Posting Freak)




Registration Date: 10-09-2015
Date of Birth: 10-06-1946 (71 years old)
Local Time: 02-18-2018 at 09:16 PM
Status:

Offline
shadeseeker's Forum Info
Joined:
10-09-2015
Last Visit:
Today 10:05 AM
Total Posts:
962 (1.11 posts per day | 2.32 percent of total posts)
(Find All Threads — Find All Posts)
Time Spent Online:
1 Week, 1 Day, 13 Hours, 15 Minutes, 36 Seconds
Members Referred:
1
Reputation:
1 [Details]
Referrals (1)
poiut3
Items:
This user has no items. (View All Items)
Coins:
5,168 coins
Additional Info About shadeseeker
Sex:
Male
Location:
Virginia
Bio:
Used detectors many years ago and had good luck and fun too. Looking for something enjoyable that my wife and I can share now that I have retired. We'll probably look mostly for coins but who knows what lies beneath our feet! We will be happy with whatever we find. Used to collect Indian artifacts but lost over 4,000 museum quality specimens when my home burned down several years ago. Didn't have the heart to restart the collection. Now I'm trying detecting again.
shadeseeker's Signature
shadeseeker, proud to be a member of Treasure Classifieds Forum since Oct 2015.