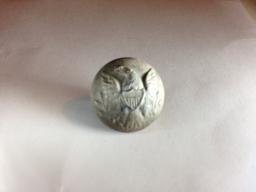 SLCdigger
(Senior Member)




Registration Date: 10-15-2013
Date of Birth: Hidden
Local Time: 02-18-2018 at 03:02 PM
Status:

Offline
SLCdigger's Forum Info
Joined:
10-15-2013
Last Visit:
02-09-2018 12:18 PM
Total Posts:
322 (0.2 posts per day | 0.78 percent of total posts)
(Find All Threads — Find All Posts)
Time Spent Online:
1 Week, 2 Days, 20 Hours, 44 Minutes, 25 Seconds
Members Referred:
0
Reputation:
0 [Details]
Referrals (0)
None
Items:
This user has no items. (View All Items)
Coins:
4,974 coins
Additional Info About SLCdigger
Sex:
Male
Location:
Salt Lake City
Bio:
About 3 years detecting. Prior to MD, 10 plus years ghost town and relic hunting. Massive US history buff. Have owned 4 different detectors. Garrett and Fisher. F75 is my current machine.
SLCdigger's Signature
SLCdigger, proud to be a member of Treasure Classifieds Forum since Oct 2013.