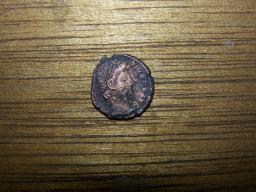 Under Cover M.D.
(Junior Member)




Registration Date: 02-16-2015
Date of Birth: 09-12-1969 (48 years old)
Local Time: 01-16-2018 at 01:39 AM
Status:

Offline
Under Cover M.D.'s Forum Info
Joined:
02-16-2015
Last Visit:
04-07-2015 04:59 AM
Total Posts:
41 (0.04 posts per day | 0.1 percent of total posts)
(Find All Threads — Find All Posts)
Time Spent Online:
8 Hours, 38 Minutes, 29 Seconds
Members Referred:
0
Reputation:
0 [Details]
Referrals (0)
None
Items:
This user has no items. (View All Items)
Coins:
1,386 coins
Additional Info About Under Cover M.D.
Sex:
Male
Location:
Greentown, Pa
Bio:
Hard worker and enjoys metal detecting when ever I get a chance to.
Under Cover M.D.'s Signature
Under Cover M.D., I swing a Bounty Hunter Quick Silver, a Teknetics Omega 8000 and proud to be a member of Treasure Classifieds Forum since Feb 2015.